John Montesante Quintet + JMQ Jazz Dectet

Formed in 1990, the JOHN MONTESANTE QUINTET (or JMQ) is a stylish, horn-led modern Jazz Ensemble with a penchant for bebop, modern trumpet and wide-ranging jazz standards.
The JMQ Ensemble features Melbourne's finest Jazz players including the band, John Montesante, Ben Robertson, Tony Floyd + Michael Harding with guest singers + instrumentalists every show.
Outstanding featured singers and multi-instrumentalists who appear with the band include: Wilbur Wilde, Tamara Kuldin, Tracy Bartram, Fem Belling, Rebecca Barnard, Margaret Morrison, Mel Searle, Yvette Johansson, Julie O'Hara, Shem Benebig, Emma Gilmartin, Louisa Rankin, Alinta Chidzey, Craig Schneider, Shem Benebig, James Flynn, Matt Kirsch, Elly Hoyt, Tamsin West, Juliarna Clark, Charlotte Jane Maranawela, Samantha Morley, Andrew Swann, Jacqueline Gawler, Rod Gilbert.
Montesante had also led a big band, JM's Café Society Orchestra from 1982, which he wound up in 2010 after the GFC, since the genre was well covered. Then in 2013 he created a 10 piece Jazz Ensemble, the JMQ JAZZ DECTET to perform his dedicated Blue Note arrangements - including Quintet band members, with additional four horns and guitar. The JMQ Jazz Dectet has performed highly lauded gigs at Bird's Basement, Bennett's Lane Jazz Club, Paris Club Jazz Club, Flying Saucer Club & The Jazzlab.
John Montesante's Quintet and Dectet provide unparalleled class in musical entertainment, whether performing at Venues, Festivals, Concerts or Jazz Events, or creating enjoyment and ambience for your Venue or Private or Corporate Function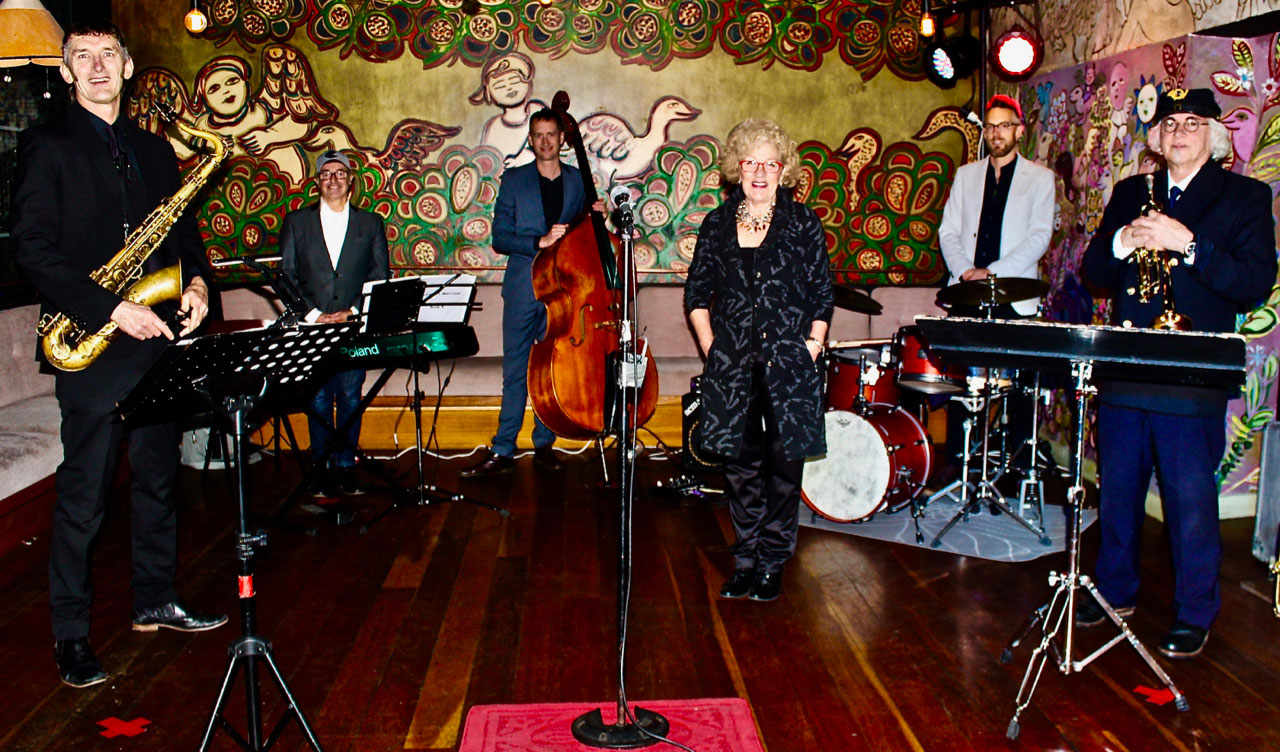 JOHN MONTESANTE QUINTET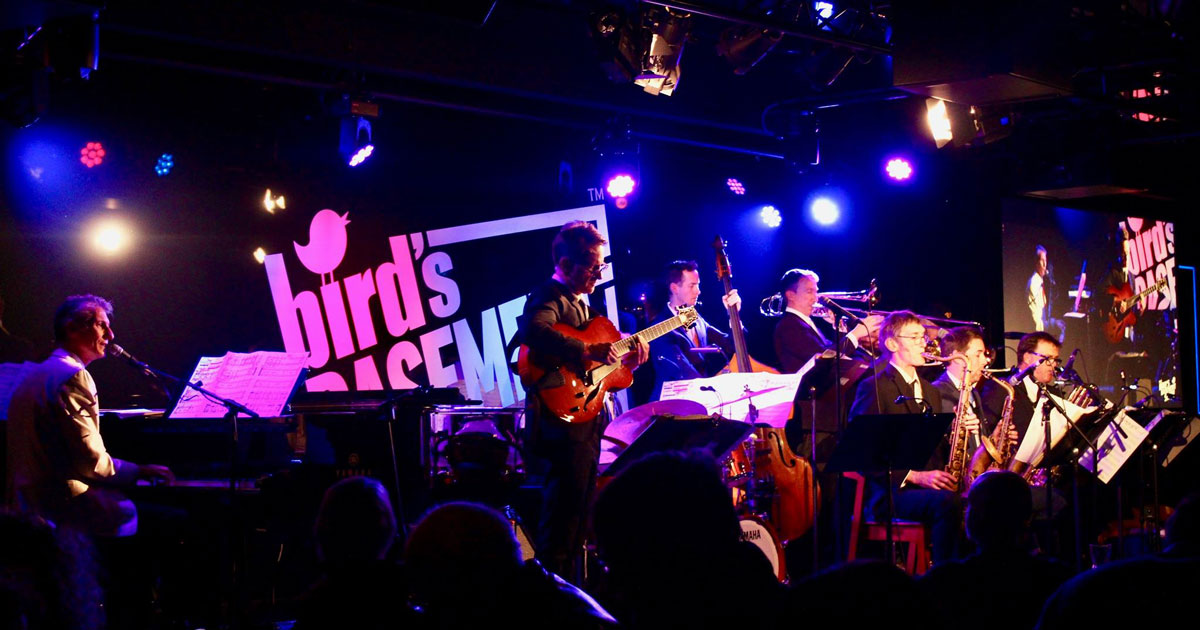 JMQ JAZZ DECTET
Who has performed in JMQ Jazz Ensembles
Other artists who have performed in John Montesante's Jazz Ensembles since 1990 include:
Jamie Oehlers, Joe Chindamo, Mat Jodrell, Darryn Farrugia, Sam Keevers, Gideon Marcus, Jex Saarelet, Andrew Firth, Tamara Murphy, George Washingmachine, Ron Sandilands, Carlo Alberto Canevali, Gary Costello, Mark Fitzgibbon, Michael Jordan, Steve Sedergreen, Chris Sommervelle, Mark Voogd, Eamon McNelis, Andrew Gander, Danny Farrugia, Dan Gordon, Frank Disario, Edward Yorke, Jimmy Sloggett, Ron Farella, Dean Cooper, Joe Ruberto, Dean Addison, Scott Lambie, Larry Kean, David Rex, Sam Anning, Brett Rosenberg, Mirko Guerrini, Josh Kyle, Chris McNulty, Olivia Chindamo, Rebecca Mendoza, Miriam Waks, Sarah MacKenzie, Rita Satch, Bob Sedergreen, Frank diSario, Richard Linton, Lucy Gale, Paul Dunn, Daina Jowsey, Garth Ploog, Darius Mendoza, Ruby Page, Trent White, Sarah Maclaine, Jane Badler, Kimba Griffiths, Leon Heale, Michael Frazer, Bridget Allan, Aaron Searle, Bob Valentine, Paddy McMillan, Stuart Byrne, Jack Pantazis, Greg Clarkson, Megan Corson, Nichaud Fitzgibbon.
Jeannine,
Stolen Moments,
My Heart Belongs To Daddy,
Almost Like Being In Love,
Don't Be Blue,
Stormy Weather,
Benny's From Heaven,
All The Things You Are,
Confirmation,
It's You or Noone at All,
Ceora,
Nica's Dream,
Donna Lee,
Someone to Watch Over Me,
There Will Never Be Another You,
Time After Time,
Falling In Love With Love,
Nice Work If You Can Get It,
Nice and Easy Does It,
The Nearness of You,
The Very Thought of You,
Night In Tunisia,
Moody's Mood For Love,
You're My Everything,
It Could Happen To You,
Shiny Stockings,
Lullaby of Birdland, Invitation,
Tenderly,
Beyond The Sea,
'Round Midnight,
We'll Be Together Again,
Moanin',
Just Friends,

Our Love Is Here,
To Stay Where and When,
Summer Samba,
Shadow Of Your Smile,
Au Privave,
Lover Man,
As Time Goes By,
The Way You Look Tonight,
It Might As Well Be Spring,
Bye Bye Blackbird,
Daahoud,
On Green Dolphin Street,
Desifanado,
I'll Be Seeing You,
Jordu,
Shadowing You,
Groovin High,
Just One Of Those Things,
Look For The Silver Lining,
April Mist,
Don't Misunderstand,
My Funny Valentine,
Tell Me A Bedtime Story,
All of You,
Don't Misunderstand,
Mood Indigo,
Bernie's Tune,
I Left My Heart In San Francisco,
Love for Sale,
What Is This Thing Called Love,
If I Was A Bell,
Let's Get Lost,
Mack The Knife.
C'est Si Bon,
Canteloupe Island,
The Song Is You,
Straighten Up and Fly Right,
I've Got You Under My Skin,
Pennies From Heaven,
Embraceable You,
Falling In Love With Love,
The Wee Small Hours
of The Morning,
Good Morning Heartache,
Star Eyes,
Perhaps Perhaps Perhaps,
Joy Spring,
Half Nelson,
Thrivin' On A Riff,
Solar,
Stardust,
One Note Samba,
Caravan,
We'll Be Together Again,
Again,
Close Your Eyes,
Hard Hearted Hannah,
The Best Is Yet To Come,
Here's That Rainy Day,
You've Changed,
You'd Be So Nice
To Come Home To,
Arabia,
All The Things You Are



and many more....