John Montesante Quintet + JMQ Jazz Dectet

Step into the captivating world of modern jazz with the John Montesante Quintet (JMQ), a musical ensemble that has been igniting the jazz scene since its formation in 1990. Immerse yourself in the sophisticated sounds of this stylish, horn-led jazz ensemble, which finds its heart in bebop and modern trumpet, while embracing a diverse array of Jazz standards.
JMQ Jazz Ensemble boasts some of Melbourne's finest jazz musicians. Montesante leads the charge, alongside the accomplished Ben Robertson, the rhythmically masterful Tony Floyd, and the harmonically ingenious Michael Harding and always features a guest singer and woodwind artist, who add unexpected twists and sonic colours to the ensemble's performances.
Across the years, the JMQ has collaborated with an impressive array of featured artists, each adding their own unique flair to the ensemble's tapestry of sound. From the enchanting vocals of Jackie Bornstein, Rebecca Barnard or Tamara Kuldin to the charismatic presence of Wilbur Wilde, Julie O'Hara or Fem Belling and numerous others, the ensemble's stage has been graced by a constellation of talents, who continue to shine brightly.
Between 1982 and 2009, John also captained a big band, JM's Café Society Orchestra, then as his vision evolved, in 2013 he introduced the John Montesante Dectet, a ten-piece jazz phenomenon plus two singers, dedicated to his bespoke arrangements of iconic classic and Blue Note standards. He'd expanded the core quintet, adding extra horns and a guitar, to craft a richer sonic palette.
The JMQ Jazz Dectet debuted at Bennett's Lane Jazz Club in 2013 and has since graced the stages at other venues like Bird's Basement, Paris Club Jazz Club, Flying Saucer Club, and The Jazzlab. The ensemble's performances have always attracted discerning audiences, due to their quality musicianship and elegant presentation.
John Montesante's Quintet and Dectet are immersive experiences that elevate any setting, be it a vibrant jazz club, a festival stage, an intimate concert hall, or any special event.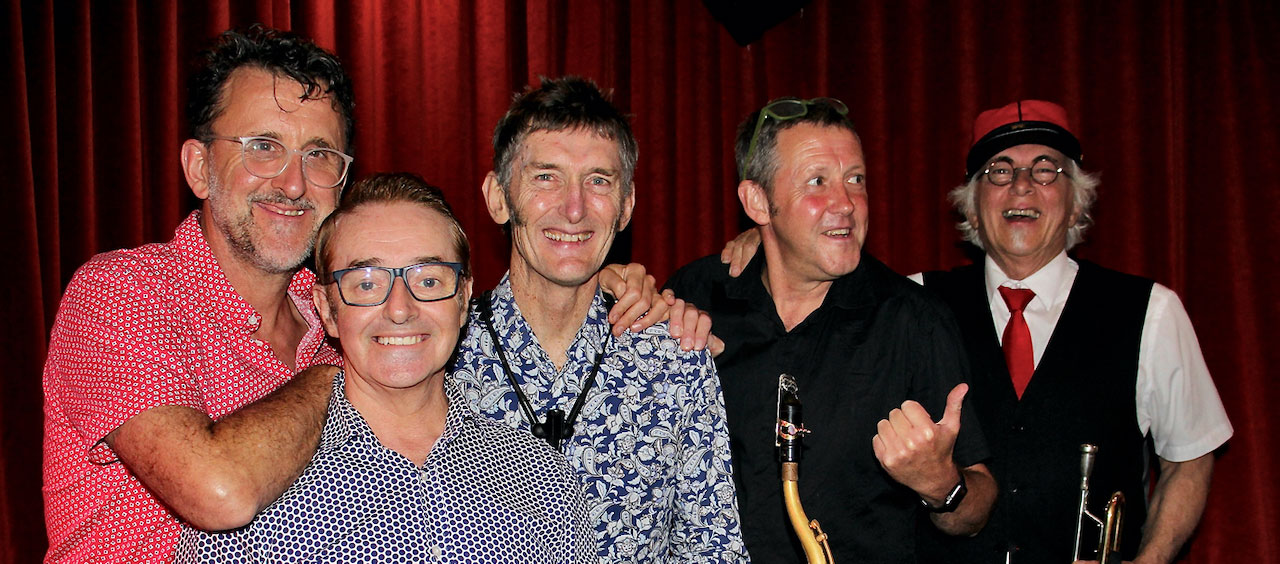 JOHN MONTESANTE QUINTET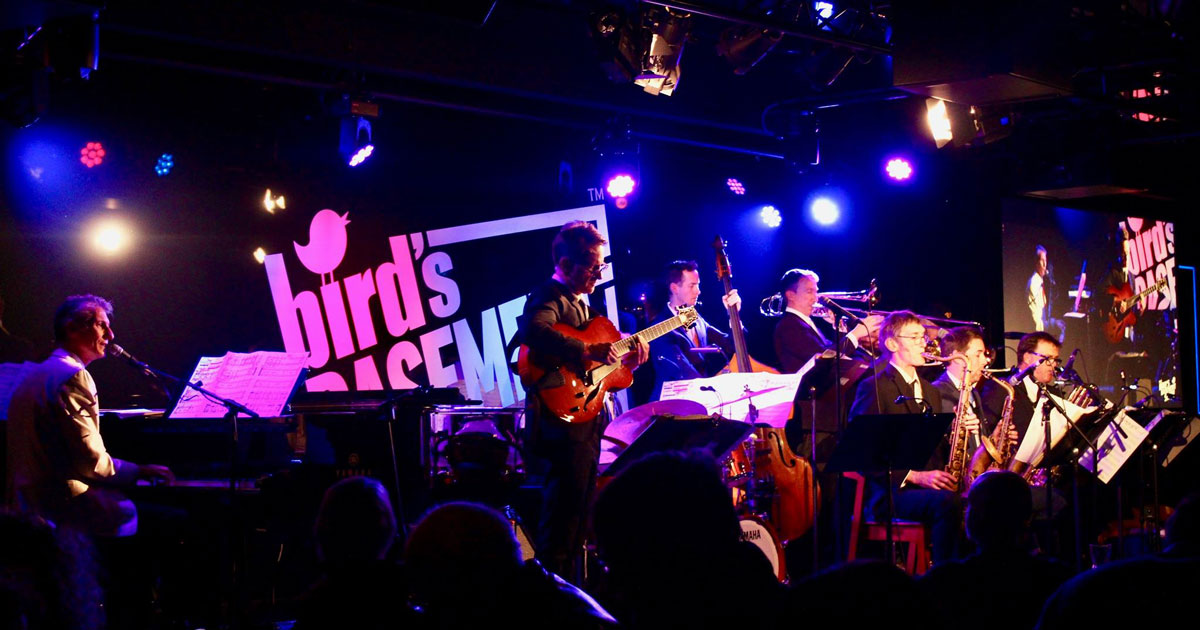 JMQ JAZZ DECTET
Who has performed in JMQ Jazz Ensembles
Artists who have performed in John Montesante's Jazz Ensembles since 1990 include:
Elly Hoyt, Wilbur Wilde, Tamara Kuldin, Fem Belling, Rebecca Barnard, Margaret Morrison, Mel Searle, Yvette Johansson, Julie O'Hara, Emma Gilmartin, Louisa Rankin, Alinta Chidzey, Craig Schneider, Shem Benebig, Olivia Chamoun, James Flynn, Matt Kirsch, Tamsin West, Juliarna Clark, Margaret Morrison, Samantha Morley, Rod Gilbert, Charlotte Jane Maranawela, Andrew Swann, Jacqueline Gawler,. Jamie Oehlers, Joe Chindamo, Mat Jodrell, Darryn Farrugia, Ben Robertson, Tony Floyd, Michael Harding, Sam Keevers, Gideon Marcus, Jex Saarelet, Andrew Firth, Tamara Murphy, Stephen Washington, Ron Sandilands, Carlo Alberto Canevali, Gary Costello, Mark Fitzgibbon, Michael Jordan, Steve Sedergreen, Chris Sommervelle, Mark Voogd, Eamon McNelis, Danny Farrugia, Dan Gordon, Frank Disario, Edward Yorke, Jimmy Sloggett, Ron Farella, Dean Cooper, Joe Ruberto, Dean Addison, Scott Lambie, Larry Kean, David Rex, Sam Anning, Brett Rosenberg, Mirko Guerrini, Josh Kyle, Chris McNulty, Olivia Chindamo, Rebecca Mendoza, Miriam Waks, Sarah MacKenzie, Rita Satch, Bob Sedergreen, Frank diSario, Richard Linton, Lucy Gale, Paul Dunn, Daina Jowsey, Garth Ploog, Darius Mendoza, Ruby Page, Trent White, Sarah Maclaine, Jane Badler, Kimba Griffiths, Leon Heale, Michael Frazer, Bridget Allan, Andrew Serpell, Eric Budd, Aaron Searle, Bob Valentine, Paddy McMillan, Stuart Byrne, Jack Pantazis, Megan Corson, Nichaud Fitzgibbon. Nick Haywood, Ty Cooper, Miss George, Anastasia Aspeling, Claire Patti, Tim Wilson, Richard Pavlidis, Jim Glasson, James Clark, Kim May, High Harvey, Tom Lee, Aaron Michael, Tim Stocker, Kim May, Barney Loveland, Philip Rex, David Hicks, Raleigh Williams, Jacqueline Gawler, Tony Hicks, Jackie Bornstein, Jeremy Hopkins, Stuart Byrne, James Sherlock, Sam Lemann and others ...
REPERTOIRE
Jeannine,
Stolen Moments,
My Heart Belongs To Daddy,
Almost Like Being In Love,
Don't Be Blue,
Stormy Weather,
Benny's From Heaven,
All The Things You Are,
Confirmation,
It's You or Noone at All,
Ceora,
Nica's Dream,
Donna Lee,
Someone to Watch Over Me,
There Will Never Be Another You,
Time After Time,
Falling In Love With Love,
Nice Work If You Can Get It,
Nice and Easy Does It,
The Nearness of You,
The Very Thought of You,
Night In Tunisia,
Moody's Mood For Love,
You're My Everything,
It Could Happen To You,
Shiny Stockings,
Lullaby of Birdland, Invitation,
Tenderly,
Beyond The Sea,
'Round Midnight,
We'll Be Together Again,
Moanin',
Just Friends,

Our Love Is Here,
To Stay Where and When,
Summer Samba,
Shadow Of Your Smile,
Au Privave,
Lover Man,
As Time Goes By,
The Way You Look Tonight,
It Might As Well Be Spring,
Bye Bye Blackbird,
Daahoud,
On Green Dolphin Street,
Desifanado,
I'll Be Seeing You,
Jordu,
Shadowing You,
Groovin High,
Just One Of Those Things,
Look For The Silver Lining,
April Mist,
Don't Misunderstand,
My Funny Valentine,
Tell Me A Bedtime Story,
All of You,
Don't Misunderstand,
Mood Indigo,
Bernie's Tune,
I Left My Heart In San Francisco,
Love for Sale,
What Is This Thing Called Love,
If I Was A Bell,
Let's Get Lost,
Mack The Knife,
C'est Si Bon,
Canteloupe Island,
The Song Is You,
Straighten Up and Fly Right,
I've Got You Under My Skin,
Pennies From Heaven,
Embraceable You,
Falling In Love With Love,
The Wee Small Hours
of The Morning,
Good Morning Heartache,
Star Eyes,
Perhaps Perhaps Perhaps,
Joy Spring,
Half Nelson,
Thrivin' On A Riff,
Solar,
Stardust,
One Note Samba,
Caravan,
We'll Be Together Again,
Again,
Close Your Eyes,
Hard Hearted Hannah,
The Best Is Yet To Come,
Here's That Rainy Day,
You've Changed,
You'd Be So Nice
To Come Home To,
Arabia,
All The Things You Are


and more ...